Reading Here Comes Santa Cat before bed, I love those tiny curly toes.
Hi guys!
So in this post I wanted to share with you a few books me and the girls have been reading, getting ready for Christmas. I've always tried to incorporate reading into my girl's lives. I have been
reading to them since they were in the womb. My girls love books! Especially Ivy, shes a huge fan of reading and shes only 3. She even has her own library card. Over the summer we read over 30 library books. I grew up loving to read myself, I own a kindle with a never ending library. Below are a few Christmas books we've been reading with short descriptions. Hope you'll check them out and read them with your little's. Merry almost Christmas!

This story called Here Comes Santa Cat scared me at first the book is sort of thick. I don't like attempting to read long stories to the girls because they loose interest. But while the book was thick it is filled with was mostly pictures and only few words on each page. In thew book a cat tries to do good deeds in attempt to get a gift from Santa. The book is a ton of fun!
Check it out at you local library or buy Here Comes Santa Cat Here.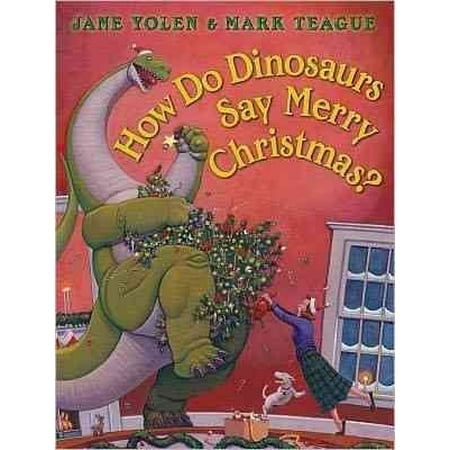 This story called How Do Dinosaurs Say Merry Christmas was actually my favorite. The book is about Dinosaurs and of course how they say merry Christmas. Although dinosaurs mean well in this book they seem to get in a little bit of Christmas trouble.
Check it out at you local library or buy How Do Dinosaurs Say Merry Christmas Here.

And this story called Santa Duck is super cute and very funny. The book is about a cat who finds a Santa suit at his door step and he must live up to the name Santa Claus. My girls loved the photos in this book.
Buy Santa Duck Here.
Happy reading!